Clinton Irey – Director of Print and Broadcast / SAG-AFTRA Sub Agent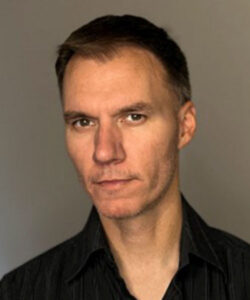 Clinton began his career in entertainment at the age of 18, when he worked as a radio DJ while studying at Washburn University in Topeka, Kansas. By the time he was 20, he had completed a Hollywood-based internship on the production team for The Young and the Restless, and he was back in Topeka producing live television news for the CBS affiliate.
After graduating from Washburn with a degree in mass communication and media studies, he moved to Los Angeles to work in production on numerous television shows and box office favorites, including Herbie: Fully Loaded, Dragnet, Unsolved Mysteries and HBO's Big Love. Clinton also co-created and executive produced a docuseries for Discovery+ and Tyra Banks.
In 2005, Clinton moved to Kansas City and worked as a studio camera operator at the local NBC affiliate before joining the team at Talent Unlimited in 2010. He serves as the agency's print and broadcast director, responsible for booking actors, models and voice-over artists for jobs in commercials, print and movies.
Clinton is a diehard fan of the KC Chiefs and the KU Jayhawks. In his spare time, he enjoys writing, hiking and spending time in nature.