Tracey Turner – Owner / President / SAG-AFTRA Agent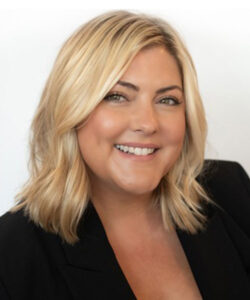 Tracey Turner has 15 years of experience as an agent in the Kansas City market. She began working as a Union actress and model in Kansas City at age 3 and later gained representation in the New York City market. As a young performer, she booked many National campaigns including Walmart, Macy's, Pressman Toys, Sprint, Hallmark and even a Stephen King film.
After earning her bachelor's degree in broadcasting and business, Tracey returned to Kansas City and joined the Talent Unlimited staff as a SAG-AFTRA agent and the print and broadcast director.  She held this role for 15 years before stepping away in 2016 to enjoy some focused, quality time with her young daughter. In September 2022, Tracey achieved a lifelong goal and became the owner and president of Talent Unlimited.
Combined with her on-set experience, education in broadcasting and work as an agent, Tracey has a lifetime of experience working on both the client and talent side of the industry. Tracey has worked with clients all over the country helping them find talent for various advertising projects. She has mentored and coached hundreds of actors during on-camera and voice auditions. She is also an experienced photographer, videographer and editor.
Tracey is an active volunteer at her daughter Hadley's school, where she has helped with fundraising and in-classroom projects. She also volunteers for Turn the Page, a nonprofit organization focused on childhood literacy. Tracey and her husband, Luke Norris, have been married since 2007. Tracey loves traveling, theater, pilates, French food and spoiling her sheltiepoo pup, Hank.